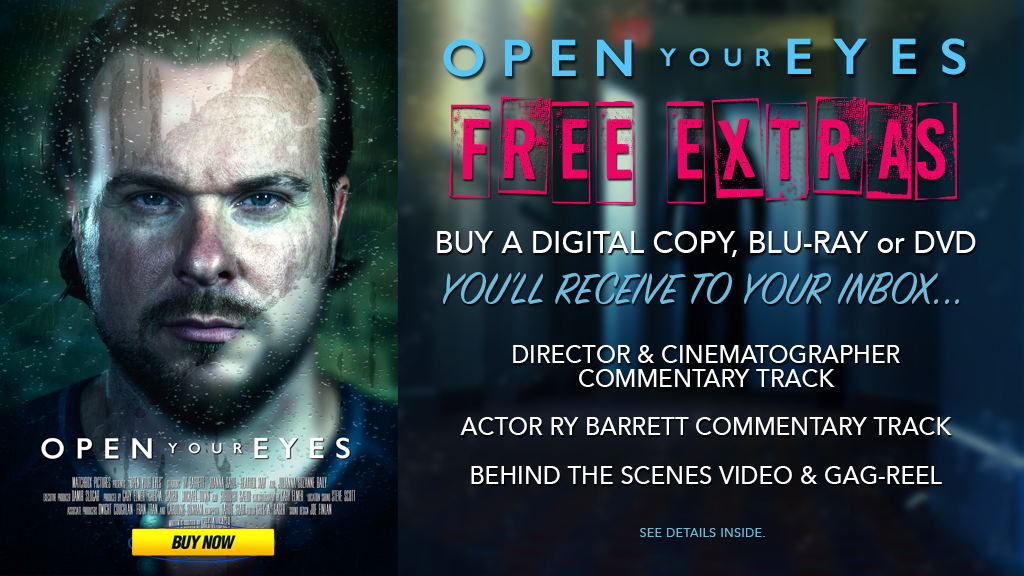 Simply send us a copy or photo of your order confirmation from any platform, iTunes, GooglePlay, etc to admin@matchboxpictures.ca and we'll send you a download link to all the EXTRAS as a special thank you. You'll get an inside look at the making of 'Open Your Eyes' with:
Commentary Track with Writer/Director Greg A. Sager and Cinematographer/Producer Gary Elmer.
Commentary Track with lead actor Ry Barrett.
Behind the scenes video about the making of 'Open Your Eyes' not seen anywhere else.
And our always fun BLOOPER/GAG REEL!
Don't wait and get your digital copy, Blu-ray or DVD today!!
CLICK HERE to see all the places 'Open Your Eyes' is available. (Updated Daily)