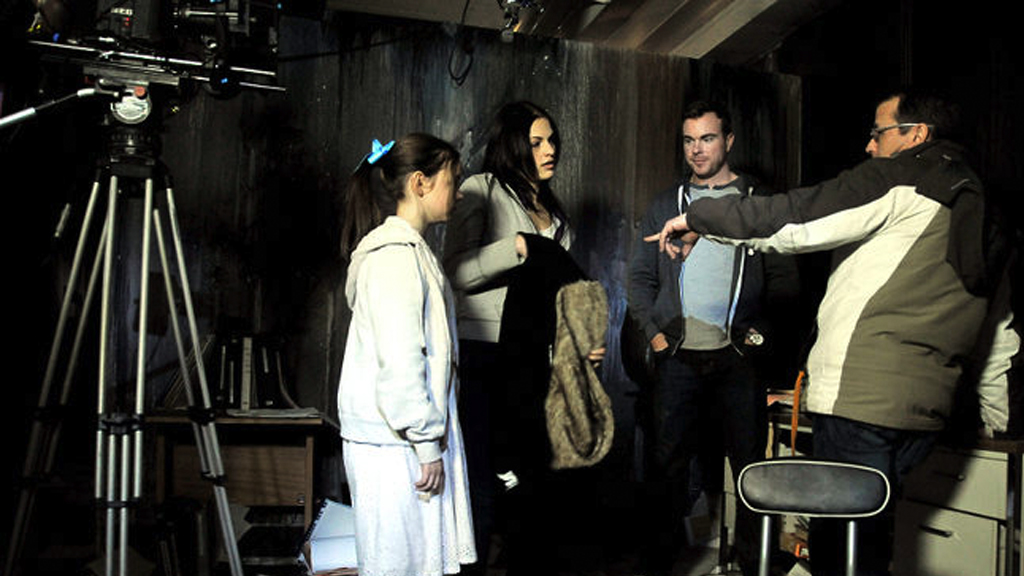 With the success of 'Devil Seed' under their belt, Matchbox Pictures is gearing up for principal photography on their next feature, 'Kingdom Come'. Principal photography will begin on Monday February 25, 2013. The movie is about a group of strangers who wake up in an abandoned hospital and find themselves stalked by a supernatural force with sinister intentions. As they begin to question the coincidences that link their pasts, they soon realize that the decisions they make will seal their fates forever.
We were blown away by the offer to film here," said Greg A Sager, director
Filming will be taking place in a million square-foot location in the Southwestern Ontario area. "We were blown away by the offer to film here," said Greg A Sager, director. "We were looking for the right amount of creepy – both visual and auditory – and this place has got it." Filming will take place over a period of 30 days with the main cast for Kingdom Come shaping up perfectly. Ryan Barrett (Neverlost) and Camille Hollet-French (Making 'The Domino Effect') will be playing the lead roles of Sam Becker and Jessica Martin, respectively.
Other main cast members include Jason Martorino (Angela's Eyes), Soroush Saeidi (Curious and Unusual Deaths), Jo Jo Karume, Chelsey Marie, William Foley, and Katie Uhlmann. Making her debut in the film industry with Kingdom Come is Elle O'Brien.
In addition to the stellar production crew, Matchbox Pictures will be welcoming students from Fanshawe College's Advanced Filmmaking Program for the duration of the film shoot to provide valuable hands-on experience in the movie making industry. Fanshawe's Advanced Filmmaking Program Coordinator, Adamm Liley sees this as a phenomenal opportunity for their students, "They're getting the chance to take what they have learned so far in the program and apply it in the real world under the mentorship of industry professionals." Gary Elmer, producer for Kingdom Come says Matchbox is happy to be collaborating with Fanshawe College, "The amount of things these students will see and do will give them an advantage as they go forward in developing both their skills and careers."
Located in London, Ontario, Matchbox Pictures is an emerging international corporate company engaged in the development and production of television and direct to DVD release.
Original Article: http://horrorbug.com/news/news-matchbox-pictures-begins-production-on-new-feature-kingdom-come/