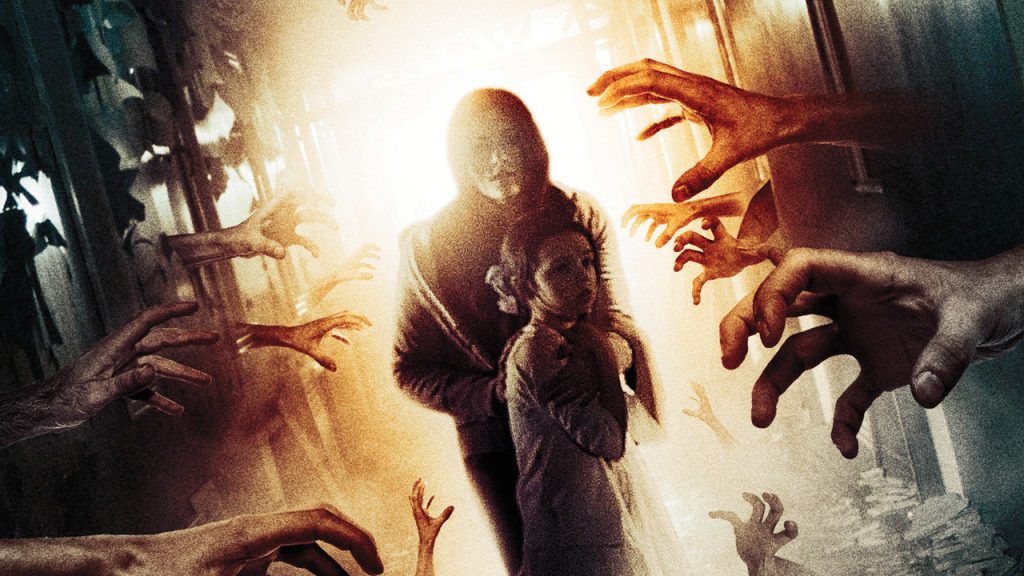 DEALTOWN – It's not difficult to set the tone for a horror film when the location has a strong freak-out factor.
The full-length horror movie Kingdom Come, being filmed by London-based Matchbox Pictures, is expected to wrap up soon. About 90% of the scenes have been shot at the former Southwest Regional Centre, which closed in 2008 after more than 40 years of serving patients with varying psychiatric conditions and disabilities.
Chatham native Greg A. Sager, who is directing the film, said the location, which has fallen into a dilapidated state, has provided a great aura for the cast and crew.
"I think they're all a little freaked out wherever we go or wherever we shoot," he said.
An indication of the freakiness of the building was apparent by the refusal of some neighbours to accept an invitation to visit the set.
"There's a few that won't even step in the building," Sager said, adding they have their stories.
Sager, 43, has his own ghost story to tell.
"The crew, including myself, we have heard the little girl who is supposed to be haunting this place," he said.
"The set guys heard a little girl humming and I was laughed at," he added.
Sager said there is a spot in the building where he would always get a chill.
Then a few weeks ago, he said, "I got to the spot where I got the chills and suddenly I heard this little 'He-he-he, he-he-he.'"
Freakiness aside, he said the location provides perfect visuals to film Kingdom Come.
The basic outline of the story is a group of strangers wake up in an abandoned hospital, unaware of how they got there, and begin to run into each other. Then strange, supernatural forces start to unfold throughout their journey.
The pool was a selling point for a big scene, along with other bonus features including a morgue.
"It's like the script was written for this building," Sager said.
He said the film was originally going to be shot in London, until St. Thomas entrepreneur Bruce Dinsmore, who bought the facility last summer, saw an advertisement about the movie and contacted him.
Sager said Dinsmore told him he owned a former psychiatric hospital that would be perfect for filming a horror movie.
Having driven by the Southwest Regional Centre many times in his younger days, he said, "I forgot about this place."
But when Sager saw it, he realized it "had everything we needed in one location."
Camille Hollett-French, who plays the female lead character Jessica Martin, said she was freaked out about the film location, until she talked to her mom.
Her mother told her it sounds like there was a lot of sadness and pain there.
"That kind of relaxed me a little bit, because I realized, 'Oh, it has nothing to do with anger,'" Hollett-French said.
She admits it's a little frightening to walk around the building at night, adding she keeps her entourage close.
"I'm just trying to keep it out of my mind so I can stay sane while I'm here," she laughed.
Chatham native Drew McLean is one of eight students in the advanced filmmaking program at London's Fanshawe College selected to be part the crew, serving as assistant production manager.
He said being part of this project has been a great experience, adding there are countless details to take care of so a movie set runs smoothly.
"You learn things on a real set that you would never learn at school," he said. "It's fantastic."
Robbin McDonnell, producer and production manager, said a lot of organization has gone into filming Kingdom Come.
She said a crash scene being filmed on an undisclosed highway in London this weekend has taken three months and plenty of meetings with emergency and municipal officials to organize.
She added it will eat a good chunk of the $550,000 budget for the film.
McDonnell said using crash vehicles and having no stunts, just putting bloodied actors in the vehicles, is helping to keep costs down.
Although they only have 14 hours to set up the scene, shooting and take it down, surprisingly, McDonnell said, "I hope it rains."
She noted rain puts a shine on the highway.
While the Southwest Regional Centre provided an ideal filming location, logistically it was a challenge, McDonnell said.
She said trying to keep everyone comfortable while having to use portable toilets and generators, and having no running water has been difficult.
"It's like we're camping," she laughed.
McDonnell said Kingdom Come will be pitched at the Toronto International Film Festival and Cannes Film Festival in France with a projected release date of early 2014.
There is interest being shown from film distributors around the world for a full-length horror movie shot primarily at the old Southwest Regional Centre earlier this year.
Gary Elmer, one of the film's producers, tells me everybody from Mayor Randy Hope to local businesses treated the crew very well during the project.
The goal is to have the movie released by next summer and Elmer said they have already got distribution agreements into France, Belgium, the Netherlands and South Africa.
"It has some wonderful acting, the sets look amazing and the story has lots of twists, turns and mystery".
Kingdom Come is directed by Chatham native Greg A. Sager. He told me during an interview earlier this year the former facility for people with varying developmental disabilities, which has been closed since 2008, was a perfect location to shoot about 90% of the movie.
"It's like the script was written for this building," Sager said.
The facility was off-the-chart when it came to meeting the creepiness factor, however, it also posed a number of challenges.
"Shooting at the Southwest Regional Centre was extremely difficult — especially in the winter," Elmer said.
In addition to the massive size of the building, he said they had to deal with having no power, heat, interior lights, washrooms, running water and a "million-square-feet of tunnels, utility buildings, rooms and floors to walk through on foot in pitch black.
"There was no doubt that having that enormous empty, creepy space really helped the actors get into some intense mindsets," Elmer said.
Kingdom Come is nearing the end of post-production with the aim of having it completed in time to take to the American Film Market in November, which is one of the largest international film-buying festivals around.
"Kingdom Come has wildly met all of our expectations," Elmer said. "It has some wonderful acting, the sets look amazing and the story has lots of twists, turns and mystery."
He said their sales agent is really pumped about Kingdom Come because it has such a great storyline.
"We love a good story," Elmer said. "If it is just deranged people hacking away at other people, we are not interested.
"We believe that what you don't see is scarier than what you do," he added.